Contact
Delivery
Payment
Contact Us
Contact
Company name / Name:
AFD Universal Ltd.
Address:
Vénusz utca 14., Szigetszentmiklós, 2310, Hungary
Phone number:
+36 30 384 5093
Email address:
info [at] rubioshop.hu
Tax number:
24084134-2-13
EU VAT number:
HU24084134
Company registration number:
13-09-158513
Bank account number:
10401983-50527089-72751017
Contact person name:
József Torjai
Contact person´s phone number:
+36 30 384 5093
Contact person´s e-mail address:
info [at] rubioshop.hu
Delivery
Fürgefutár - GLS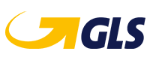 Amennyiben délelőtt 10:30-ig leadja megrendelését, általában 24-48 órán belül (munkanapokon) házhoz is szállítjuk.
Fürgefutár - GLS csomagpont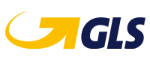 Amennyiben napközben nem tartózkodnak otthon vagy nem biztosak benne, hogy át tudják venni a csomagot, javasoljuk ezt a lehetőséget.
Így kenyelmesen, akár a hazfelé vezető úton felvehetik a csomagot a választott csomagponton.
TNT - Express 10:00

Utánvétes fizetés nem lehetséges, ha a TNT futár szolgáltatását veszi igénybe.
Ha sürgeti a határidő, illetve SOS szállításra van szükség, akkor ezt a szállítási módot javasoljuk.
Ha 12:00 óráig leadja rendelését, akkor másnap delelőt 10:00 óráig megérkezik a csomag, amennyiben az raktárkészletünkön van.
Ha nincsen raktáron az adott termék, a megrendelés leadását követően értesítjük, és jóváírjuk a szállítási díjat,
Payment
Credit / Debit Bank Card Payment
No handling fee!
Pay with your bank card.


Advanced Payment
Handling fee: 2€
We will send you a proforma invoice.
After we have received the payment, the package will be sent.
PayPal
Handling fee: 2€
With this payment method, we will redirect the customer to the PayPal system. There, you can use your credit card or an existing PayPal user to clear your account. You must always enter your credit card details on PayPal so that they do not reach the merchant under any circumstances.
Accepted credit cards: Visa (also some Electron cards), EC / MC embossed cards.

Contact Us